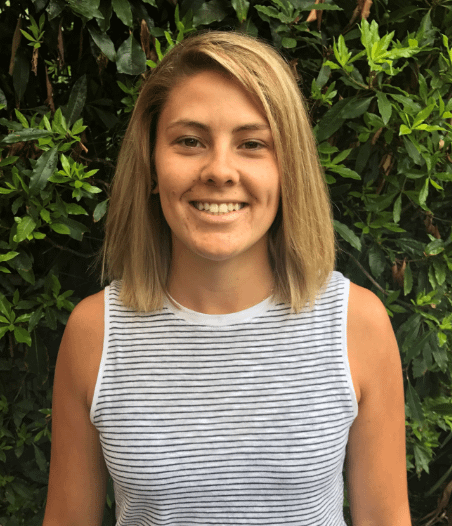 Michelle Andrews graduated from RMIT University with a Bachelor of Health Science/Bachelor of Applied Science (Osteopathy).
She originally became engaged in Osteopathy through the management of her own minor injuries whilst playing basketball.
Michelle currently works at Collingwood Football Club with both the AFL and AFLW.
She has a holistic approach to treatment with a focus on finding the primary cause of pain and/or injury. She believes in incorporating functional movement to develop a strong platform for reducing pain, injury management and prevention.
Michelle enjoys treating people from all walks of life. She recently travelled to India with SALT health solutions where she further developed her Osteopathic knowledge. She was able to positively impact the lives of locals with various socioeconomic backgrounds through hands on holistic treatment.
Michelle has also completed her Certificate 3 & 4 in fitness as well as ASCA Level 1 strength and conditioning accreditation. Following an internship with Core Advantage, she coached athletes aged 10 and above for 2 years. She is now the High Performance Manager at Melbourne University Women's Football Club.
In her spare time, Michelle enjoys being outdoors and trying new things. She loves to be physically active herself, enjoying a bike ride or beach swim to counteract all of her weekend smashed avo's.