Dr. Julia Arnold – Osteopath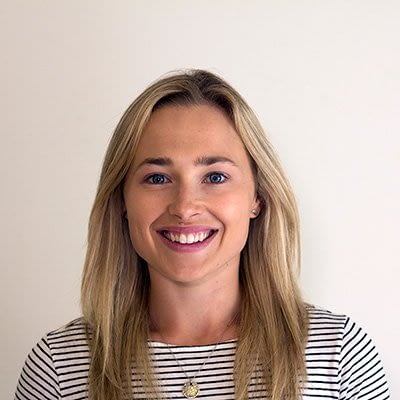 Dr Julia Arnold graduated from RMIT University with a Bachelor of Health Science/Bachelor of Applied Science (Osteopathy).
Her osteopathic career began with an interest in the human body, leading her to complete certificates III & IV in fitness, followed by a Bachelor of Health Sciences at La Trobe University (human physiology and anatomy).
Julia has several years' experience in the fitness industry as a personal trainer and group fitness instructor, most recently within the world of F45. She has a strong sporting background, primarily cycling, as well as netball and football. Whether it's Melbourne's bike trails, the mountains of the Macedon Ranges, or up the front of her spin classes – the bike is Jules' happy place. Her greatest achievement on the bike was completing the Falls Creek 3Peaks Challenge in under 12 hours. She has a passion for working with cyclists and the sporting population to manage injuries and optimise physical performance.
During her studies, Julia travelled to India to complete an internship with SALT health solutions, where she managed pre and post-surgical patients with orthopaedic surgeons, physiotherapists and osteopaths to further her osteopathic skills. She uses various hands on techniques to manage a range of musculoskeletal injuries. As an osteopath, she also seeks to empower individuals to take steps to control their injuries and their health.
In her spare time you'll find Jules riding her bike, playing her guitar, enjoying a good coffee, or soaking up all of the sport and music Melbourne has offer.