This week Melbourne Osteopathic Clinic turns 20 years old.
If you had told me as a naive graduate Osteo in my first year of business that we would blink and we would be celebrating our 20th year in business I would have laughed in disbelief.
Fast forward those 20 years and I have a sense of pride and satisfaction as we pause to celebrate this occasion with our wonderful team.
Chatting to my business partners this week, we estimate that collectively we have treated close to 100k clients since MOC was born way back in 2002.
The most rewarding piece for me personally, is seeing our loyal clients walk through the doors to this day, many of them have been with us since the very beginning.
This moment wouldn't be possible without many people, but first and foremost it wouldn't have been the enjoyable, fulfilling roller coaster ride it has been without our wonderful team.
We have seen many Osteos join the team and flourish in our business before courageously moving to their next adventure, their growth and confidence fills me with pride.
It goes without saying the last few years have been particularly testing, however to celebrate this moment today feels like an extra special reward for an amazing job to date, with even more to come for the MOC family in the coming years
Below is a photo of Damien and I from the week we opened.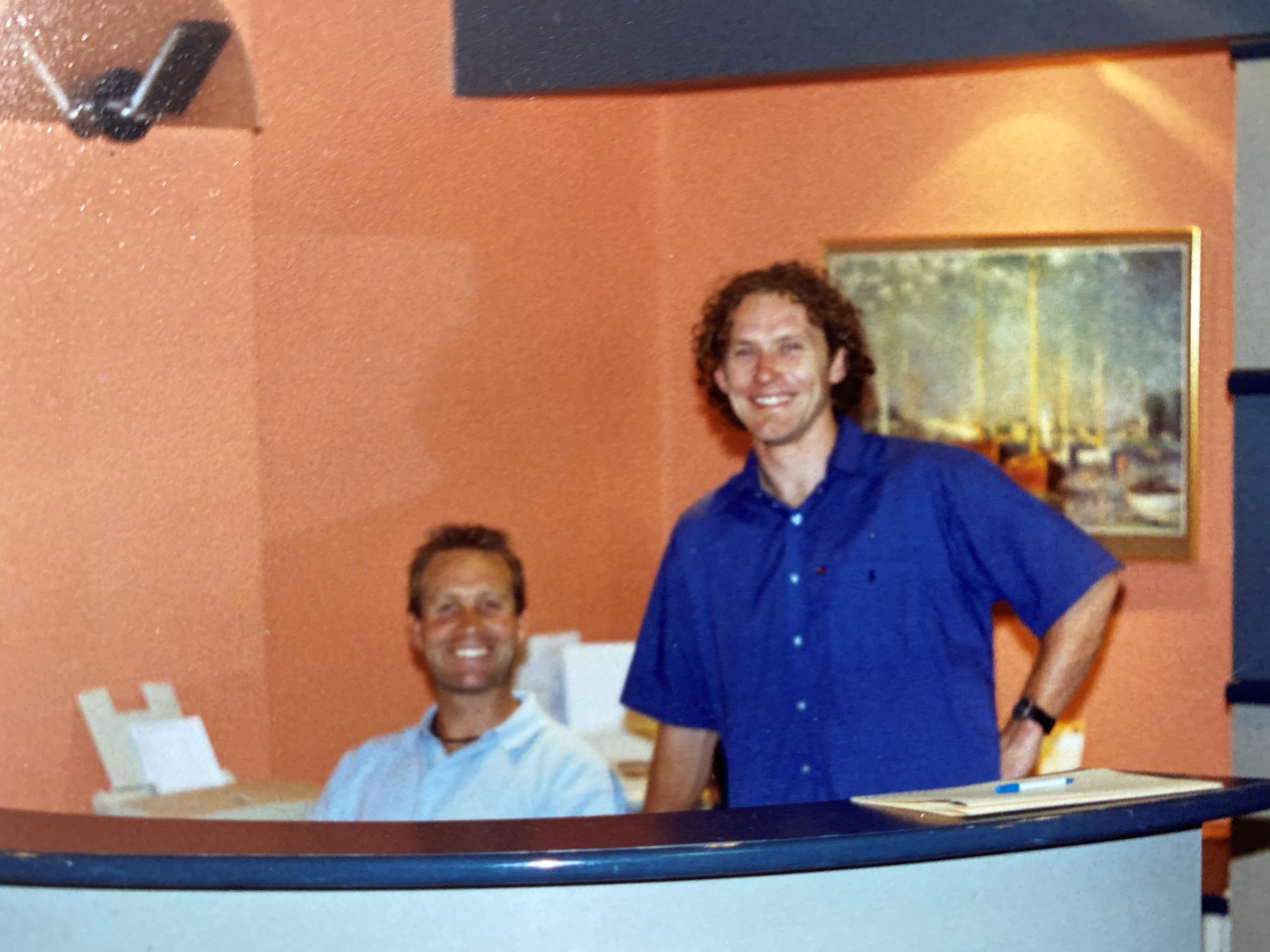 To celebrate we would like to offer you a discount for any treatments in March 2022, Simply mention this email at the time of booking and mention the promo code: 20in22.
This offer will entitle you to $20 off any appointment made for March 2022 at both clinics.
We look forward to seeing you back in the City or Docklands soon. Remember to mention the code 20in22 when you call or book in online here